10 reasons why you need SEO
So what is Search Engine Optimization (SEO) all about anyway and why should you care? SEO is the practice of using website design, user experience, content development and most importantly creating value. We do this because of the increasingly large number of people starting their quest for information online. The idea is to optimize your website for search engines like Google, Bing, Yahoo, etc. and most importantly for visitors to your website. Speak with an Account Manager to see what kind of impact SEO can have as part of a comprehensive Digital Presence strategy – available Exclusively from Leveldesk.
There are over 1.3 billion websites as of January 2018 on the internet from around the world. So what drives users to your site? You have to give prospects and searchers a reason to navigate to your website or web page by providing value through the content you build. Beyond that, it has to be easy to navigate and use as well. An important consideration since 2016 has been the need for a Mobile-friendly or at least a mobile adaptive website since more than half of all traffic now originates from mobile devices and smartphones around the world.
Is your website optimized for to be found easily in Search? Is your website easy to use on a smartphone or mobile screen? Call a Leveldesk Account Manager today to get the answers to these questions & more for your website and your business.
These 10 reasons why you should be doing SEO for your website!
1. SEO puts a spotlight on your website
By putting you in front of everyone with a phone, tablet or computer. It's the model employee, one that never needs a break and doesn't call out sick. A well-built website will also provide for everything your customer will need or want from your business. And the best part is – it's available 24/7/365 for anyone and everyone to find and connect with. SEO will bring attention to your digital "storefront" by calling attention to the value you offer above and beyond the competition and everyone else on the web. With so many digital properties online, between social networks, blogs and everything else – your website should still be the #1 focus when it comes to starting to improve or build your digital presence.
2. SEO is crucial for a successful digital strategy
Let's be real, SEO isn't the answer to everything digital, however, it's important that you include SEO in your digital strategy or spend more time and money than necessary fixing things. With an SEO professional on your team, you can have them in a consultative role or work with you to directly develop your marketing strategy. Regardless of who you decide to work with, keep in mind that SEO is not a magical fix to everything digital nor is it instant. Depending on the scope of changes to be implemented and the size of your site, most effective strategies will take anywhere from 3 months to a year to be fruitful.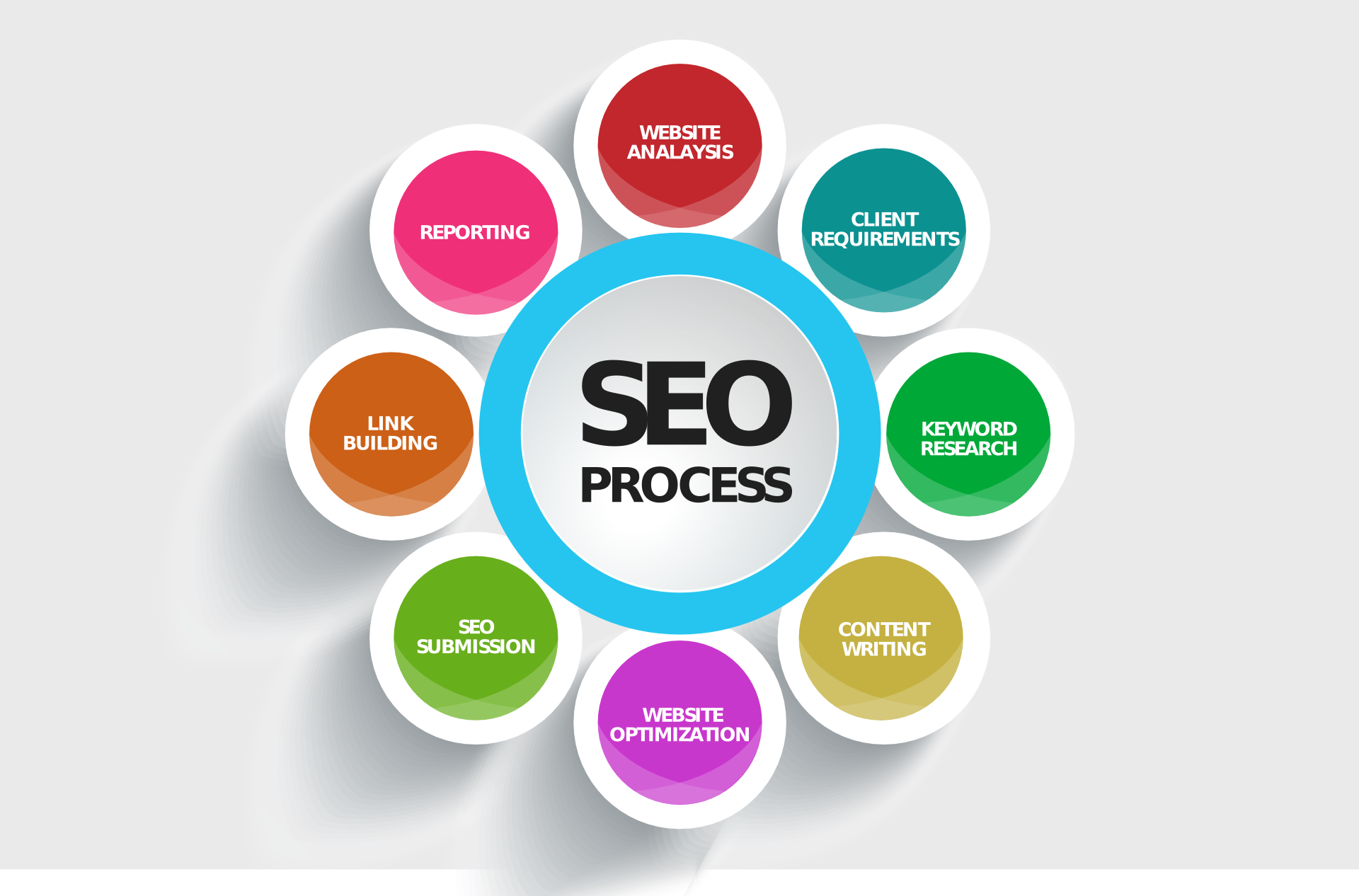 3. The Impact of SEO on the buying cycle
SEO plays an important part in the research and buying cycle – especially as more users have turned to the web for answers. SEO works to get you in front of prospective customers looking for what you sell, or the service you provide. The great thing about SEO is that it will increase your sales without constantly increasing your marketing costs. The long-term ROI of SEO becomes evident when you start seeing an increase in traffic to your site and the improved visibility of your site in search results.
4. SEO is an investment
SEO is an investment in your businesses and your digital presence. It's 2017, every organization with a marketing budget is shifting toward having a bigger investment in digital vs traditional marketing for good reason. There's an obvious reason why you want to be on page 1 of search results – pretty much nobody clicks past 1. On top of that, if you're not ranking in top 3 results, organically – a majority of searchers won't want to click on you. Consider this – close to 70% of clicks go to the top 3 results.
5. SEO pricing varies
As your business goals and needs change, you can adjust your SEO investment to scale appropriately. Depending on the scope of the work or project when you're working long term, the costs associated will vary. Still, keep in mind that there are certain base tasks that you will want to be completed every month and factor those costs into any budget conversation you have with an SEO professional.
Google's guide to hiring an SEO
6. SEO Makes you stand out
Let's look at traffic data to really understand what this means. When you look at the search engine results page or SERP, the portion of clicks that you may likely receive depends on your position. Are you in the top 3? or even on page 1?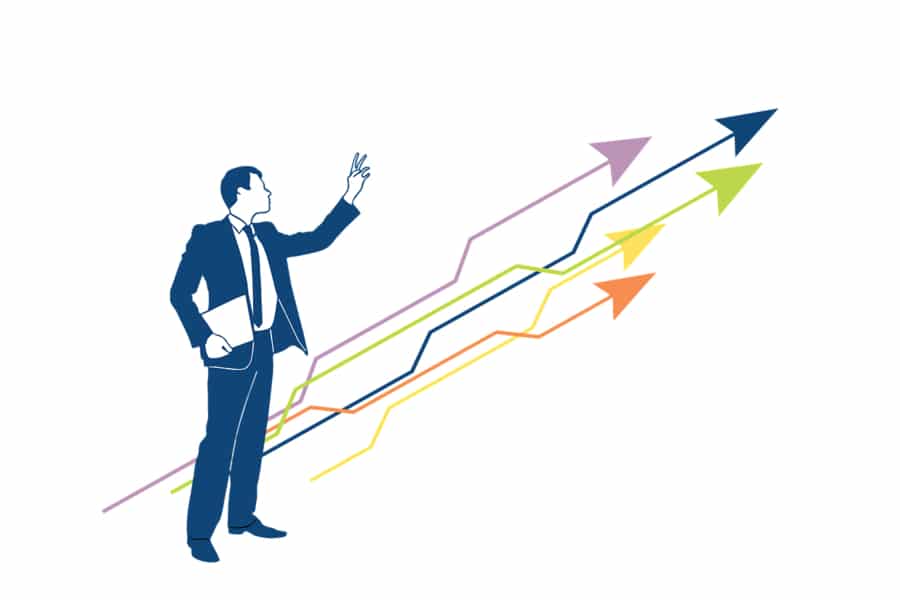 Position 1 receives  37% of organic clicks
Position 2 receives 13% of organic traffic
Position 3 receives 10% of organic traffic
All in all page 1 gets over 71% of total traffic and page 2 & 3 gets a mere 6%. So the question then becomes – Why haven't you invested in SEO yet?
7. SEO = FREE Advertising
SEO has multiple parts, technical SEO provides FREE ways for you to get in front of customers without having to keep adding to your marketing spend. Realistically you should be optimizing every part of your site architecture by bringing on an SEO professional when you're in the design and strategy phase. That way it saves you time and money from having to go back in and fix the challenges that are already in place if you launch an un-optimized website.
8. SEO helps you get Found
The goal of a sound SEO strategy is more than getting it to rank well – a common misconception that unfortunately persists. SEO helps you generate leads, qualify prospects and attract potential customers. Your website is a core part of your digital presence, and more likely than not you'd like people to visit it. With the right SEO strategy, not only will people be able to find your website, they will most likely also engage with it.
9. SEO builds credibility & trust with your audience
With a strategic approach to SEO your brand will become better recognized and a stronger presence overall. SEO can make your brand more ubiquitous online, which increases the likelihood that people will want to visit your website. This will ideally lead to prospects identifying you as a credible website to do business with.
10. SEO is never too costly
When you're shopping for an SEO company keep in mind that going with the cheapest one doesn't make sense if someone else can offer you the results you are looking for, even if it comes at a slightly higher price. After all, SEO is an investment – not a cost! If the company offering you a "better deal" can't deliver results for 6 months, while the more expensive company can deliver results in 3 months – think of how much the increased traffic, visibility and business growth is worth to you.
Bonus: SEO has long-term payoffs
SEO has long terms payoffs by continuing to drive traffic and engage users well beyond the first few months. The advantage of having a long-term strategy means you can stay well ahead of the competition.
SEO certainly can seem like a future-forward concept and yes it is a long-term investment – Google & Bing algorithms and competitive strategies require that you either stay on top of these changes or lose valuable traffic and revenue. With a long-term digital marketing strategy that includes SEO as a core component. Mobile advertising spend is projected to be near 72% by this year. As smartphone use and traffic from mobile devices increases, spending on digital marketing focused on reaching users on mobile devices will also increase.
The question is – how will you get in front of customers who are constantly on the move if you're not investing in a digital marketing budget with a mobile-first approach?
Still not sure why to invest in SEO? It's good to ask the question and make sure you have all of the answers before you go and sign a contract.
Get in touch with one of our Account Managers and we will provide a FREE site audit and review for your website.