What are the Benefits of Digital Marketing?
The Digital Marketing landscape has changed considerably over the last 10 years. As Google and other search engines have developed, modified and evolved the algorithms that power their search results the quality of information has improved considerably. Along with these improvements from the search engine, the way people search has also changed drastically.
The goal of a well-crafted Digital Marketing strategy is to provide a positive impact and to grow your business. This can be done in a number of ways, of course, some marketing strategies will focus on generating more leads while others concentrate on connecting you with potential and current clients.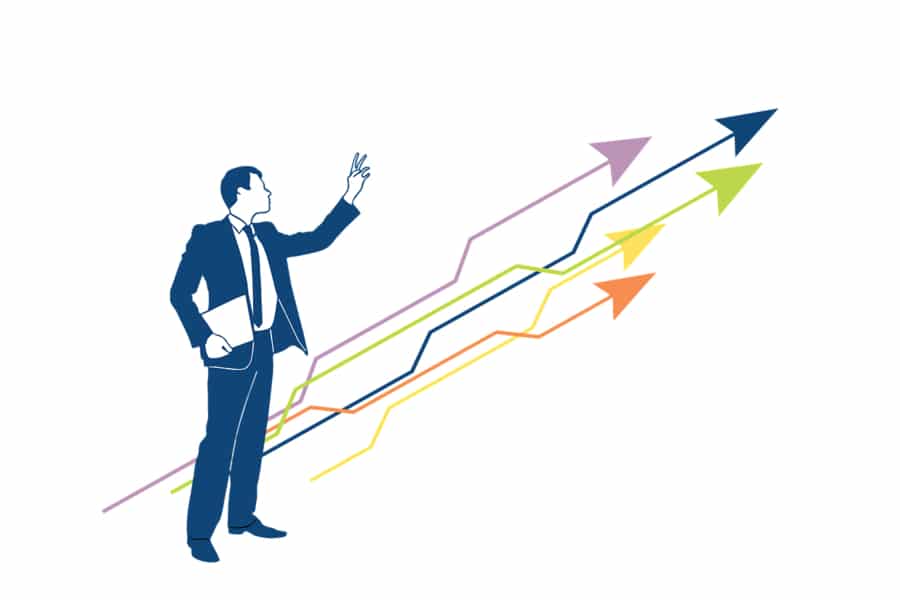 Digital Marketing in 2017
On Page Factors
Keyword in Title tag
Keyword in Meta Description tag
Keyword in H1 header tag
Using the keyword in page copy
Length of content
Duplicate content
Canonical tag
Image optimization
Content updates
Outbound links
Internal links
Keyword in the URL
Site Factors
Sitemap
Domain Trust
Server location
Mobile Optimized Site
HTTPS enabled
Search Console Integration
Off Page Factors
The number of linking domains
The number of linking pages
Domain authority of linking pages
Relevancy of links
Authority of linking domains
Links from a homepage
The number of do follow vs. no follow links
The diversity of link types
Contextual links
Link anchor text
Domain Factors
Length of Domain Registration
History of the Domain
The country of the TLD extension
Digital Marketing Components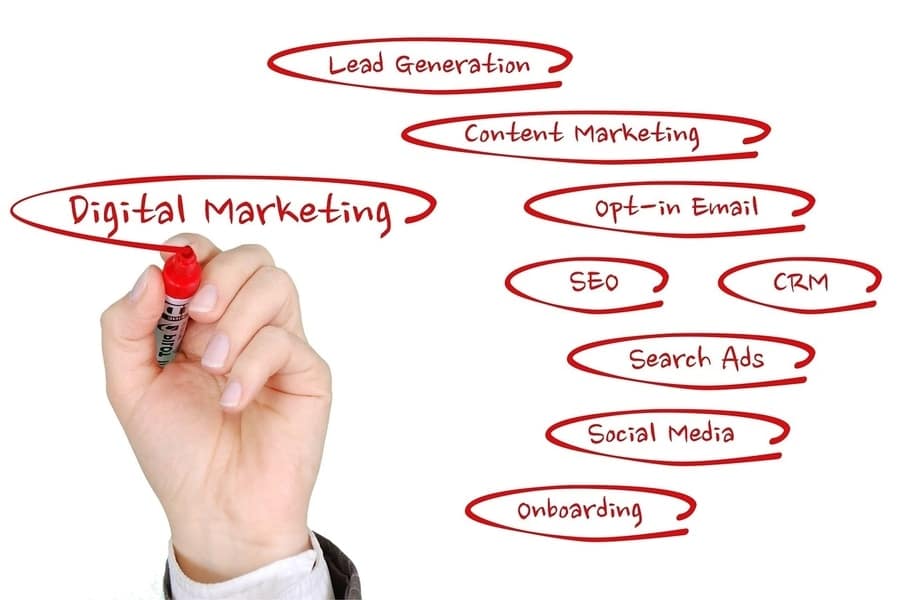 Digital Marketing is a general catch-all phrase that incorporates a number of specific and unique disciplines. When you bring all of these practices together in a comprehensive strategy, the results you can expect for your business will be that much greater. Each of these areas is focused on the same overall objective – to drive your business growth, albeit from a different angle. Let's dive into the different areas that a digital marketing professional may focus on to provide your business success.
Organic Search or SEO – Search Engine Optimization
Search Engine Optimization is a combination of strategies and techniques used to optimize a web page to increase the number of visitors coming to a page by obtaining a high-ranking position on Search engine results page on Google, Bing, Yahoo, etc. Simply put you design and optimize your web page to be of the highest quality so that a search engine will rank you high on the results page. Visit our Search Engine Optimization page to learn more.
Paid Search – PPC
Paid Search or PPC is a method of conducting internet marketing where you design and implements ads to drive traffic to your site. You bid on the amount you are willing to pay for each ad click and the traffic or action resulting from the ad.
Social Media Marketing
Social Media Marketing is leveraging platforms like Facebook, Instagram, Twitter, Linkedin, Pinterest, Snapchat etc. to drive any number of behaviors including engagement, leads, event sign up, driving traffic to your site, e-commerce and more.
Local Search
Local search is the use of specialized search techniques to drive users to engage with geographically constrained searches against a database of local business listings. As search changes to become more localized and to make it easier for users to find things nearby, local search has become important. Local search is the reason why you can search for a business "near me" and Google, Bing, Yahoo will deliver the results that are relevant to you.
Mobile Search
Mobile search is a series of techniques and strategies that optimize websites, web pages and information on your page or app to be more relevant for display on a mobile device. With more than 60% of all search traffic originating from mobile devices now mobile traffic is increasingly important.
Content Development
Fresh, unique and relevant content is the differentiating factor between a site that ranks highly and a site that does not. Content development is the process of identifying keywords and developing content based on those keywords to provide value to users visiting your website.
Reputation Management
Online Reputation Management is a set of steps taken in order to understand and improve the image of your website and business across the internet. Reputation management involves user engagement, feedback, reviews, and write-ups from other websites and sources. This includes monitoring and improving reputation across search engines, forums, blogs, news sites, social networking sites, and more.
Link Building and Outreach
Link building involves working with other digital properties to link back to your web page as an authoritative source of information. When properly done link-building involves establishing relationships and positive engagement that influences conversation and traffic back to your website.