Search Engine Optimization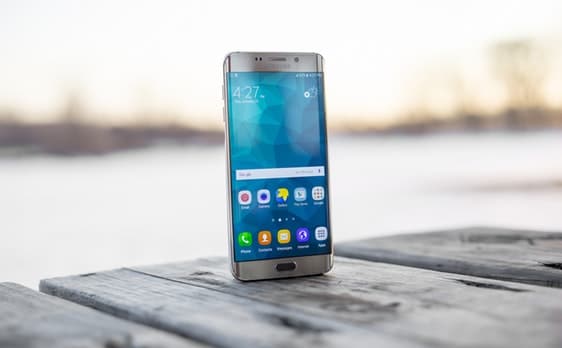 Mobile Search Optimization is the key to increasing search traffic in 2017 and beyond. Mobile phones account for more than half of all search traffic today and will continue to increase as the number of mobile users around the world continues to grow. As of 2017 Google has emphasized the need for businesses to provide a mobile friendly and optimized experience to users. Simply put, most people are searching from their phone, you need to make sure that Mobile Search Optimization is an integral part of your Digital Marketing strategy. With over 5 Billion mobile devices in use around the world it's no wonder that search has shifted to Mobile.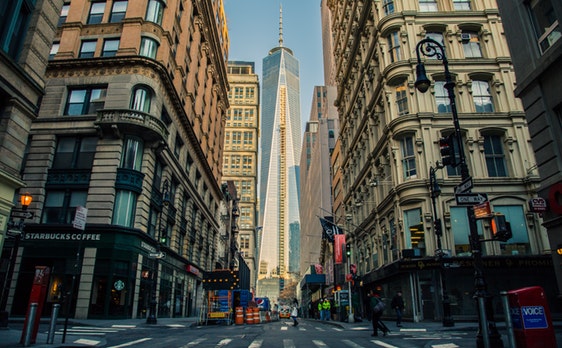 Local Search Optimization should be an integral component of your digital marketing strategy. For a local business to be found in search they will want to invest in Local SEO. This involves developing content and providing information to people searching using the phrase "near me." Another important part of Local Search Optimization is going to be speaking to the neighborhood and city that their business is located in. As search becomes more localized, it's going to be more important than ever that you are providing answers to customers searching for what your local business provides.
Voice Search Optimization used to be an afterthought before smart assistants became the norm. Now with devices like Amazon Alexa having sold over a Million units, Google Home and HomePod increasing in popularity, it's important that you make it easy for searchers using these devices to find what they're looking for. What Voice Search Optimization does is answer search questions that are being asked of these smart assistants. As more manufacturers start bringing speakers, screens and other accessories with integrated assistants and AI, how people search will change. We ensure that you're ahead of the curve instead of playing catch-up like your competition.
App Search Optimization is used to get your new app to come up for relevant searches in the Google Play Store, iTunes App Store and Windows App store. You've spent sleepless nights and countless months getting your App designed, built and launched. This is where App Search Optimization comes into play – we work to get it in front of users looking for it and similar apps, create conversation around your app, build a community of positive reviews and increased exposure around the web. Don't launch your app without a marketing strategy that incorporates a well built App Install campaign.
Types of Search Engine Optimization

Local Search Optimization is an important aspect of any SEO strategy. Unfortunately, it's also one of the most overlooked aspects of search optimization. Since many users will include the search term "near me" when they are looking for something, it's important you optimize for local search. Getting started with Local Search Optimization is as easy as listing your business.

Mobile search optimization used to be an afterthought in the early days of search. As of late 2016 Google has announced that a Mobile first index is already here with mobile ready sites being indexed. Any SEO worth their salt will know that more than half of all search traffic now originates from a Mobile device. Keeping that in mind it's absolutely vital that you include Mobile search optimization in your digital marketing strategy.
Voice search optimization is one of those "odd things" that has taken over the search world. With the increasing penetration of Voice based assistants on smartphones it's important to optimize for semantic search. As speaker based assistants like the Amazon Alexa, Google Home and Apple HomePod increasingly take on search responsibilities it's important to be prepared for how users are searching.

App search optimization is one of the most important parts of your Apps launch and marketing strategy. It's great that you've put in endless hours into designing the easiest to use features into your app but it might as well be pointless if nobody ever downloads it. With App Search Optimization we work on the multitude of factors that make it easier for people to find and download your app.
Contact Us today to learn about Our Digital Marketing Services.
---
We work on developing a comprehensive Marketing Strategy including all of the variables that may impact your business. We account for the internal factors affecting everything from the vision behind the idea, the design principles and more. Then there are the external factors to consider.
The competition will be fierce, the obstacles will be challenging and the wins you seek will be that much more precious when you achieve it. It isn't every day that you sit down and develop your business strategy. So let's build a truly encompassing marketing strategy that will take it all into account to make your vision and dream a reality!
Elements of Search Engine Optimization 
Business Analysis, Keyword and Market Share Research

Benchmarking and historical analysis – Assessing your sites history and where it could be.

Identifying winning keyword focused strategies geo-targeted (New York City, London, Singapore, etc.)

Search Engine Optimization of all pages (implementation of SEO to increase keyword rankings for targeted keywords

Keyword to page mapping

Mobile search optimization and recommendation implementation

Content Marketing Strategy (Content outlets, geo-targeted content, language targeted content, etc.)

Content Creation

Online Reputation Management
Local Search Strategies and Implementations

Inter-Linking Strategy (Blogs, category, services, etc.)

Penguin & Penguin Analysis & Corrections

Social Media marketing (Social Signals to Rank)

Link Building (following Best Practices)

Site Migration Strategies and implementation

Geo-targeted markup to eliminate global duplicate content

Benchmarking and monitoring KPIs (traffic, leads, keyword marketshare, etc.)

Experience with platforms and analytics:

WordPress, Magento, Sharepoint, Drupal and Joomla

Google Analytics, Coremetrics and Adobe Omniture

Web Analytics Research